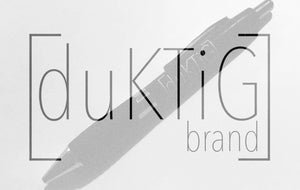 It's been a little over a year since we launched Duktig Brand. As we come up on the anniversary of our first shipment of Trainers, we thought we'd ...
About two years ago, we (the founders), found that we kept looking for something we couldn't find. As players and coaches, we needed a specific kind of planner and it just wasn't out there. So with a love for notebooks and a bigger love for the game of soccer, we decided it was time to do something about it.
The past two years have been used to find the best notebook company, the best layout, the best name, the best people to be involved and finally, the best people to benefit from it.
Thus, the Trainer was born.